---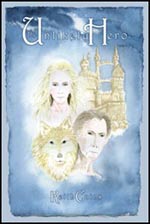 Colour
Single Sided
$54.50
$96.00
$202.50
$340.00
An effective book poster can pull in readers by attracting them to the storyline or subject matter and persuade them to spend time with your words or your characters. Display a larger copy of your book cover or take advantage of the larger space available on a full 11" x 17" sheet to give details about your book launch details, upcoming events where you might be doing book signings or reviews you might have already collected.
Display your posters anywhere and everywhere - we're happy to print only the amount you need.
Stock

80# Matte or Gloss text paper

Print

Full colour, single sided, full bleed is not a problem
Like to get some more information?
Feel free to contact us via the form below and one of our representatives will be happy to get back to you to discuss your specific project.