Surrey International Writers Conference 2018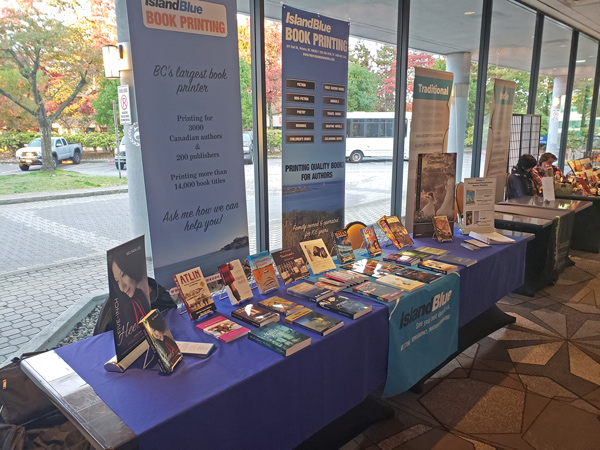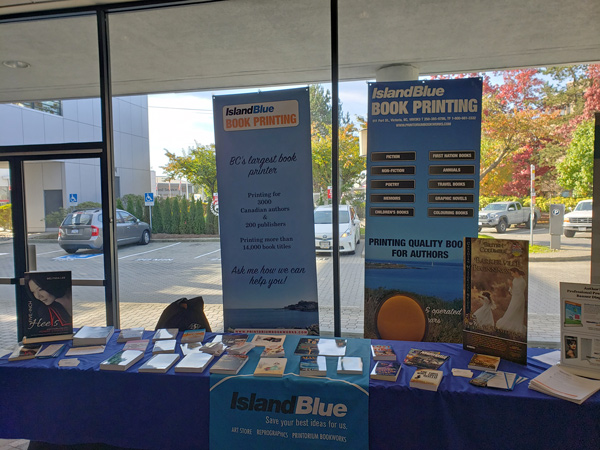 Craig Shemilt had many writers wanting knowledge on how to get their books printed in the Self Publishing market. It was 3 days of questions and answers on how easy it is and what is required. Those how missed out can still contact Craig at Island Blue Book Printing  - email craig.shemilt@Islandblue.com
---
This is Going to Change the Self-Publishing World
Puerto Vallarta, Mexico - Winter 2018/19 writers retreats with a seasoned publisher and book coach
7 nights' accommodation in a private room in a luxury villa,
plus 7 days of private coaching and airport transfers.
Reserve your private room now with a deposit,
there are only 4 rooms available for each retreat date.
November 23-30 2018
January 4-11 2019
January 18-25 2019
February 1-8 2019
February 16-23 2019
Only $1995.00
Are you just getting started on your book idea, half way through your manuscript, or even "finished" and not sure the next step to publish? A writer's retreat provides the creative environment you need to escape the busy-ness and get it finished!
Imagine how you can jump start your book project with seven days of inspired writing time and personal feedback and coaching with Julie Salisbury, Founder of Influence Publishing Inc. who has published over 200 authors in the last decade.  Whatever stage your book is at, Julie will help you personally. If you are at the starting stage you will work on mind maps, chapter outlines and your first chapter drafts, all the while drawing from the sensory and artistic elements around you.  There are no interruptions, no distractions.  It is you with your writing, in the company of fellow writers, where you can truly explore and examine all those ideas you've wanted to grab hold of, and focus whole-heartedly on your craft.
For more information click here: http://www.influencepublishing.com/mexico-retreats/ or email founder@influencepublishing.com.  One on one coaching also available, please ask for information.
---
Book Marketing - The Book Broads
Angela Crocker; Kimberley Plumley and Peggy Richardson
(media interviews; social media coaching (blog posts, Facebook updates, podcasting); marketing strategy and event planning)
The Book Broads offer practical advice for writers (published or not) to raise their profiles, extend their reach and build their fan base.
http://beachcombercommunications.com/ or www.thebookbroads.com